About Elbert Insurance Associates Inc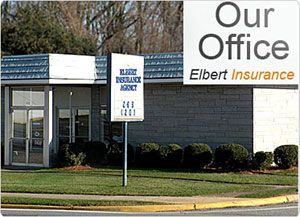 Elbert Insurance is a complete service independent insurance agency serving our community since 1922. We are a member of Shared Agency Services, LLC, now known as Securerisk Insurance Solutions, which is a group of independent agencies across Georgia and Alabama who joined forces to share expenses and access Trusted Choice's eover 50 insurance company markets. Our staff has over 100 years of combined insurance experience and the markets to write almost any kind of insurance risk.

Knowledge and selection is what you will find at Elbert Insurance. We have the largest selection of companies in this area, so we can find the best fit for your situation. Auto Owners, Hartford, Encompass, Foremost, Progressive, Victoria, and Southern Mutual are just a few of the companies we represent. We are the only agency in this area authorized to sell Hartford´s AARP auto product.